The AMO service – Application Maintenance Outsourcing – provided by STP Projects guarantees the corrective and evolving maintenance of your company software and APPs.
The service is based over 3 layers:
Governance Layer: Layer in which monitoring and governing managers are located.
IC Layer: Responsible of the operative, functional resolution, daily tickets management, and control of the above layer, both inside and outside STP's doors.
Software Factory Layer: In charge of the technical resolution of the tickets.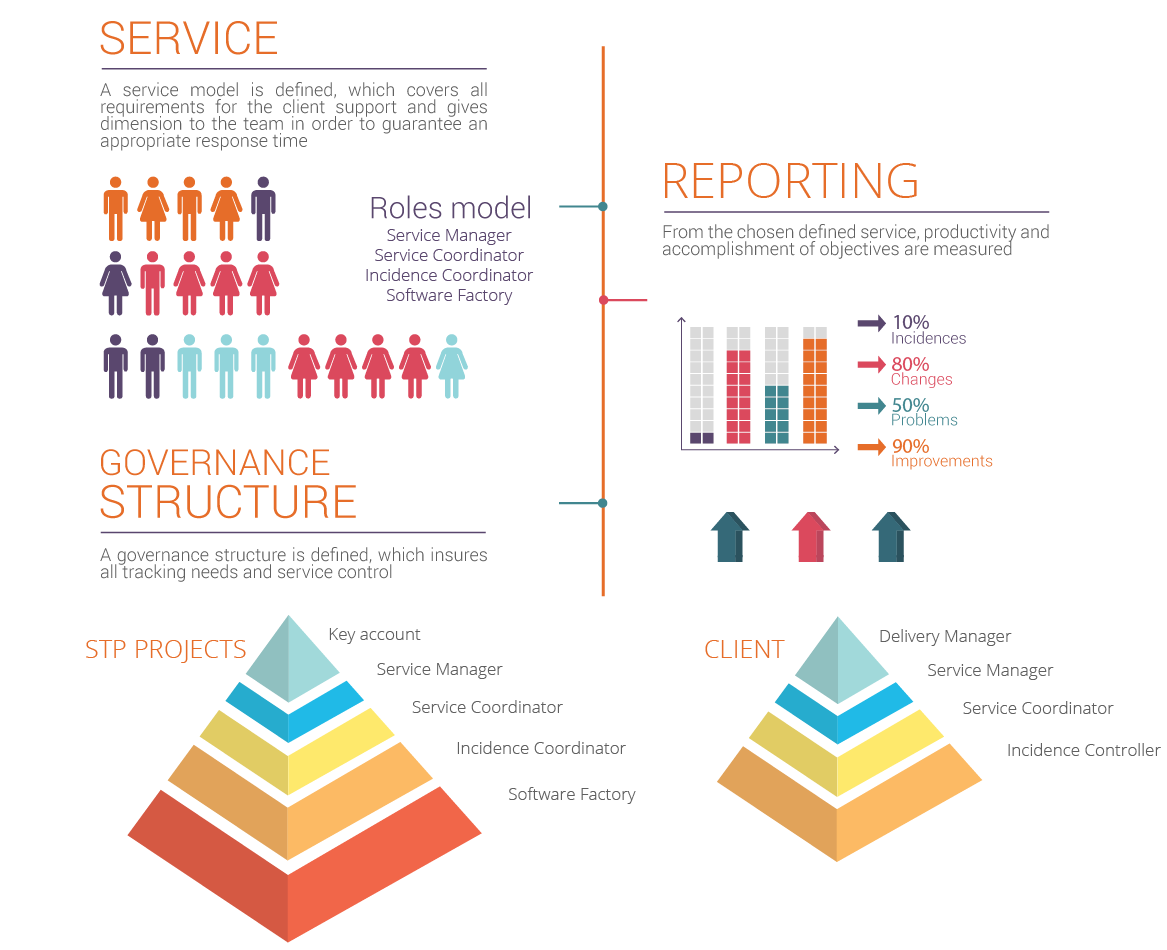 Any doubt?
Do not hesitate to contact us using this form. We will answer you as soon as possible.